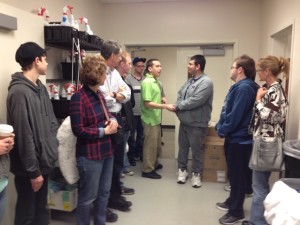 EGTI provides general tours once a month to prospective students, families, guardians, educators, counselors, case managers and other service providers.  The visit takes approximately two hours and includes a walking tour of the hotel, restaurant and training institute as well as information about the curriculum.
Visit EGTI's General Tour Calendar to find upcoming tour dates. Please register for your place at a general tour.
Groups may schedule a private tour on alternate dates by calling 765-381-8071.
For overnight accommodations: Book your corporate rate for Erskine Green Training Institute