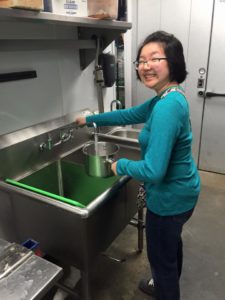 This year EGTI has already offered more than 27 prospective students the opportunity to job shadow and try their hand at portions of each job for which it is offering training. Twelve more are at EGTI now participating in the July CSS. These opportunities assist both EGTI staff and the individuals as they determine which training program is right for them. The free sessions are hosted over two days.
Individuals may opt to book and pay for a room at the hotel to stay overnight for the second day's schedule or, if within driving distance, may return to EGTI for day two.
Both days begin at 9 a.m. and end at 4 p.m. Individuals need money for lunch as they will eat together as a group on both days. More details are available on the website.
The next Free Career Sampling Session is Sept. 12-13. Book now as it will fill quickly!