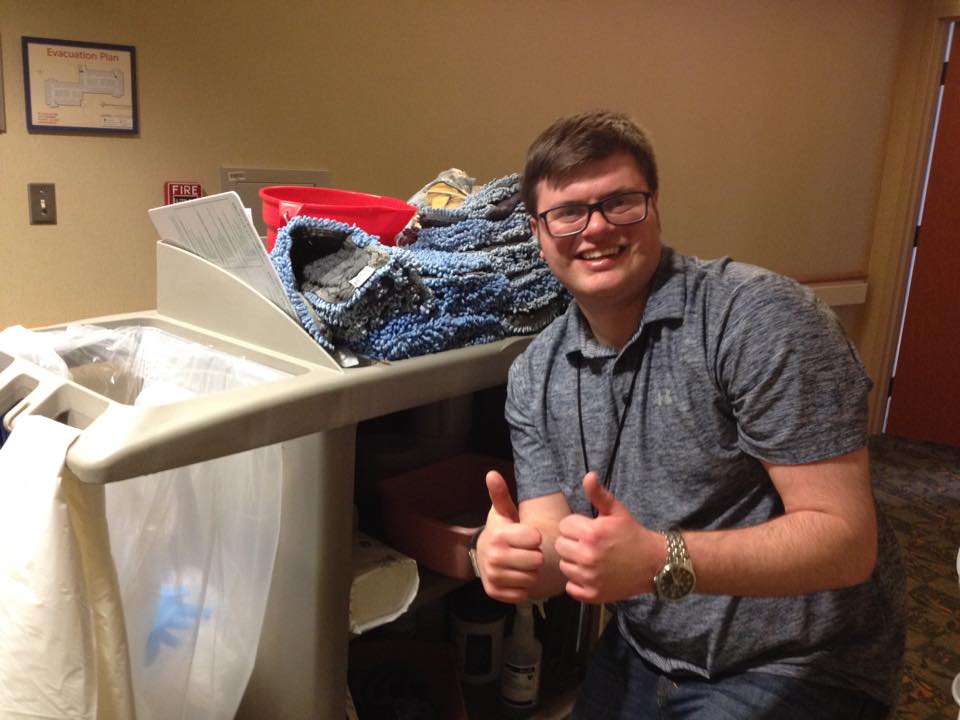 It's hard to believe but we're more than half-way through our first training session. We've seen our students grow by leaps and bounds in their skills development both on and off the job. Our first student to pass all three aspects of the Community Access Checklist was Leslie, a Merrillville, IN native. She has navigated the use of public transportation as a part of that accomplishment and is able to pursue one of her favorite leisure pastimes…shopping!
And, Zach, who is studying Environmental Services (housekeeping) at IU Health Ball Memorial Hospital, was recently recognized by their CEO, Michael Haley, for excellence in service and was applauded not only by the entire hospital staff but received high praise from several of his patients too. Haley cited that Zach makes a genuine connection to the patients with whom he comes in contact and has a strong work ethic and a positive Patients First attitude!
Five of our students also advanced early into the internship phase of their program. At this point, the Institute staff has taken a big step back while students work alongside hotel and hospital staff independently with only minor direction from staff as needed. Each student is currently investigating job opportunities as they practice job search and retention skills that will make them an invaluable part of their new work environment. Already, three of our six Heart of House (housekeeping) students have hotel jobs waiting for them upon graduation. And IU Health Ball Memorial hopes Zach, who is interning with them now, will say yes to a job offer. There is much to celebrate as we approach the graduation ceremony of our first Erskine Green Training Institute class on March 19!