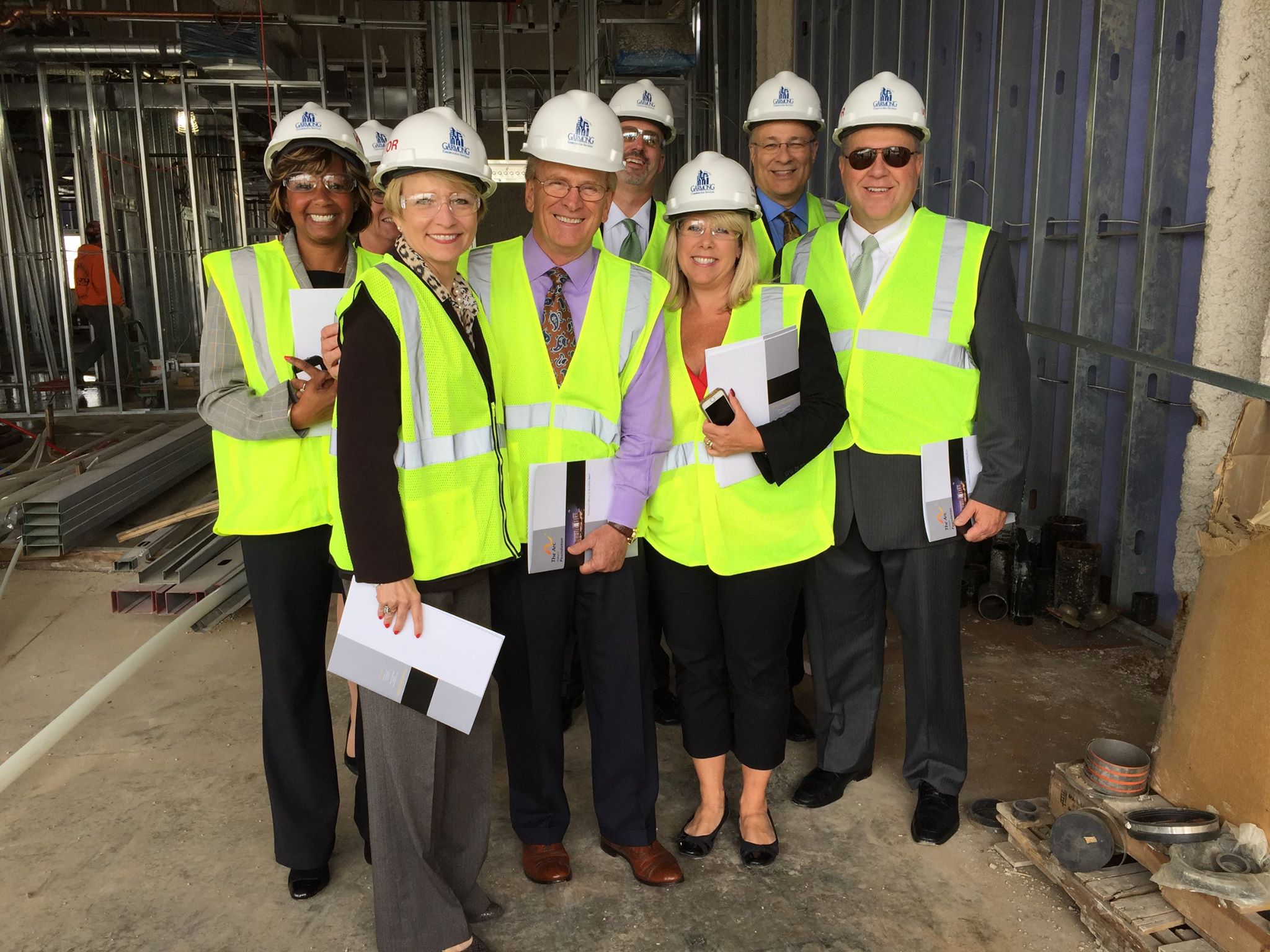 The Arc of Indiana Foundation and its Erskine Green Training Institute and Courtyard Muncie teaching hotel was recognized as June's Hometown Hero by WLBC radio. Learn more about this innovative project that will train people with disabilities from around the state for careers in the hotel, restaurant and healthcare support fields as well as provide local job opportunities for those in the Muncie area. The hotel and Institute will be fully operational in January 2016.
Jill Vaught, Director of Advancement
The Erskine Gre
en Training Institute and Courtyard Muncie teaching hotel is the first of its kind anywhere in the world…and it's right in downtown Muncie, Indiana.
Brick Fundraiser                
Find out how you can purchase a personalized brick from historic Muncie – discovered beneath the street at the site of the Erskine Green Training Institute and Courtyard Muncie hotel.
Show your support, recognize your business or organization, honor a loved one or make your mark in history by leaving your own personal message on a brick to be installed in the hotel's courtyard wall. You will receive a locator map so you can easily find it when visiting the hotel.
For $250, each personal message will be engraved on a brick that was once part of Muncie history. Get your brick now.
Mayor Dennis Tyler, Muncie, Indiana
Mayor Tyler recog
nizes this project as a critical community asset.
Representative Sue Errington
R
epresentative Errington highlights the importance of the collaboration between the City of Muncie in supporting people with disabilities.
Vicki Veach, Executive Director, Downtown Muncie

Muncie will experience an increase in tourism opportunities as well as more local visitors in the downtown area.
Alison Quirk, Muncie City Council member     
Exciting things for the Muncie community and downtown development!
Joann McKinney, Executive Director, Horizon Convention Center
The appeal of Muncie as a destination for events, groups and conventions is ramping up due to the new downtown hotel property. The Arc mission component is a game-changer.