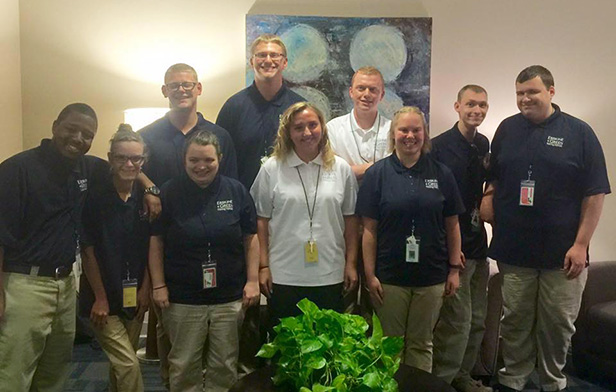 Twelve students prepare to graduate from their respective programs on Saturday, Sept. 10. It seems impossible that nine weeks will have passed so quickly! From developing skills in independent living, accessing the community and relationship development to effectively mastering the job skills required to be successfully employed after graduation, the current class continues to grow in all aspects.
The students in this session are engaged in one of four training areas including:
Server Assistant/Host (Restaurant)
Patient Transporter (Hospital)
Housekeeping: Heart of House (Hotel)
Dishroom/Tray Passing/Pots and Pans: Dietetics (Hospital)
Each student is eager to secure employment and will be working with their chosen Community Rehabilitation Provider (job coach) who assists with job placement and any additional training needed when employment is secured. A job coach is funded through Vocational Rehabilitation.
When a student is nearing graduation from EGTI, the EGTI instructional team welcomes observations from and meetings with Vocational Rehabilitation Counselors (VRC) and/or job coaches. EGTI encourages the job coach to observe and talk with the student about his or her ideal work places prior to graduation to allow for better success when transitioning from EGTI.
The 2017 class schedule was recently announced. It's not too early to begin the application process!