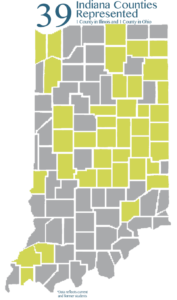 To date, EGTI students have come from 39 Indiana counties, one from Ohio, and one from Illinois. We have much work to do to continue spreading the word!
Would you like informational packets or EGTI to be present at a transition fair? If so, please email us info@egti.org
---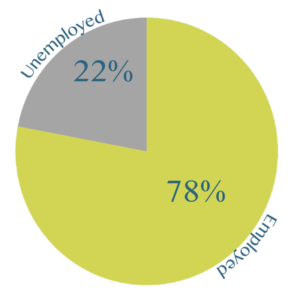 EGTI alumni receive an 8 and 18-month follow-up survey to track employment outcomes. Data from the most recent 8-month survey reflects 78% of the graduates have secured employment.
EGTI staff continue to strive for 100% employment!