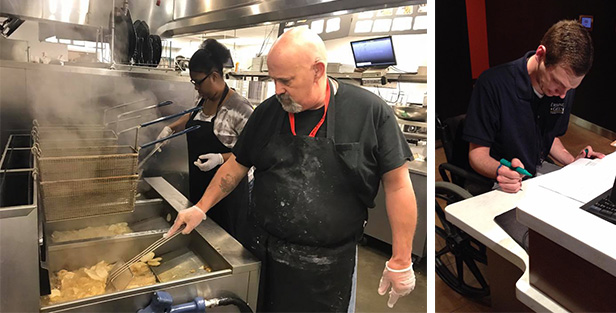 In just a few short weeks, the students of Session 2 will be graduating and moving confidently forward in their job search. All seven students, four in the Prep Cook program and three in the Front Desk Agent program, are working on their internships. This means they are working alongside their employee peers and mentors and more independently as our instructional team fades back to allow them to continue to grow in confidence and workplace skills.
Students are also working on job search and retention skills as a part of this phase of programming, learning not only what it takes to get a job, but to keep a job.
The graduation ceremony is Friday, June 30, from 6 to 7 pm with a reception and refreshments following for family and friends. The graduates will be celebrated and honored, with their accomplishments being recognized in a special class video prepared and premiered at the event.