Check out what our graduates are doing now!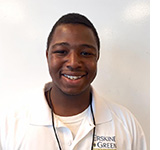 Kadavius Broadnax
, a September Heart of the House graduate is now working at the Best Western in his hometown of Anderson.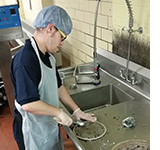 Jesse Browning
, a November Nutrition Services graduate, is working in the dish room of Indiana Wesleyan University's dining facility.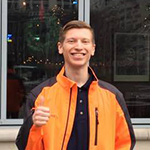 Morgan Hickman
, a December Prep Cook graduate was named February Employee of the Month at Scotty's Brewhouse in downtown Indianapolis! And, more recently, he received a promotion to Host Trainer!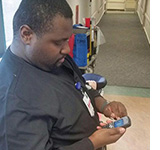 Chris Hughes
, a March EGTI grad, is now employed at Riverview Hospital in Fishers in Nutrition Services.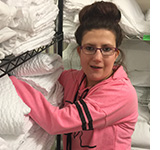 Lauren Krieg
, a March Heart of the House graduate, is now employed at our own Courtyard Muncie at Horizon Convention Center in Housekeeping.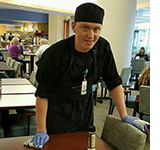 Aaron Leichty
, who has been working in Nutrition Services at Parkview Hospital in Fort Wayne since graduating last September, just received a raise and has been taking on increasing responsibilities in his job there.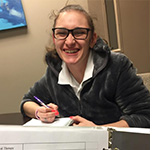 Abigail Markley
, a March graduate was recently hired at IU Health Ball Memorial Hospital as a Patient Transporter.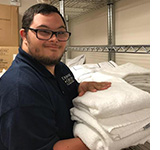 Michael Sharkey
, a December Heart of the House grad is now employed at Hampton Inn in Westfield working in the laundry area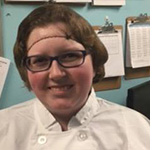 Mallory Teel
, a December prep cook grad, just got her learner's permit! She's still loving her job as a prep cook at Presence Sacred Heart Home in Avilla.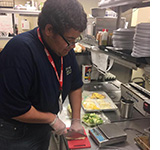 Mark Truitt
, a December Prep Cook graduate, is now employed at Pizza King.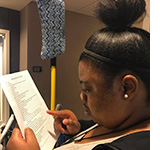 Leslie Williams
, a March Heart of the House graduate, was hired in housekeeping on the spot upon being interviewed by La Quinta hotel in Merrillville. She also told us that she has been getting regular overtime and plans to use some of that money to come visit us at EGTI!