Check out what our graduates are doing now!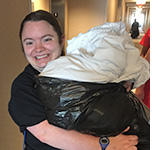 Moira Dobrovodsky
, Noblesville native and September Heart of House graduate, is employed at a hotel in her hometown.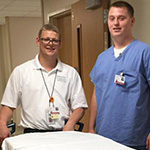 Caleb Ginn, a Patient Transport student who graduated from EGTI's third session, began his full-time job with IU Health Ball Memorial Hospital as a patient transporter on Dec. 19, 2016.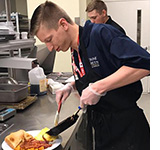 Morgan Hickman
, a December Prep Cook program graduate, was recently hired at Scotty's Brewhouse in downtown Indianapolis.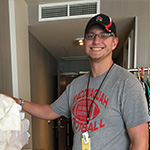 Zach Fewell
, a Heart of House September grad, is employed full time with Grissom Inn, located at the Grissom Air Force base in Peru, IN.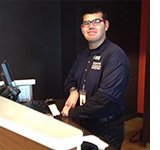 Alejandro Nunez
, a Muncie native and December grad of the Front Desk Agent program, started the new year as a front desk agent for our own Courtyard Muncie at Horizon Convention Center Hotel.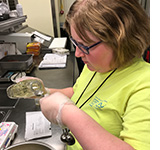 Mallory Teel
, hailing from Noble County and a December Prep Cook graduate, was offered a job in the dietary department of a local assisted living facility.