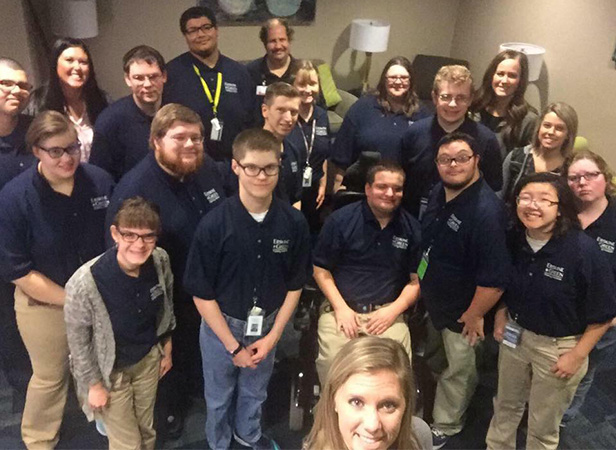 The fourth and largest class to graduate from EGTI in 2016 celebrated on Saturday, Dec. 17 along with more than 125 friends, family, mentors, staff and hotel, restaurant and hospital staff.
These motivated and hard-working students completed either a 10- or 13-week vocational training program in one of these following disciplines:  Nutrition Services (healthcare support), Heart of House (hotel housekeeping), Front Desk Agent (hotel) and Prep Cook (restaurant). All students graduated with a certificate from EGTI but some also earned additional recognition in their chosen field of study.
All six students in the Prep Cook program earned their National Restaurant Association ServSafe® certification as well as the American Hotel and Lodging Educational Institute's (AHLEI) Kitchen Cook certification.
Five students earned the AHLEI Front Desk Agent certification. Three earned the Guest Room Attendant certification and six also earned the Guest Service Professional certification.
A few of our newest grads have already secured employment. Check out the graduate updates below for details!