Carl Erskine and Steve Green, both Indiana natives and fathers of children with Down syndrome, are no strangers to the obstacles that society places in the path of people with disabilities and their families. Strong family advocates who have worked diligently to forward opportunities for their children and both long-time partners with The Arc of Indiana, Erskine and Green have been actively engaged in helping to make the world a better place and to help all people be empowered to live their best lives.
Given their steadfast commitment, The Arc of Indiana wanted to honor and recognize their support to the community it serves by naming its facility providing vocational job training opportunities after them—hence Erskine Green Training Institute.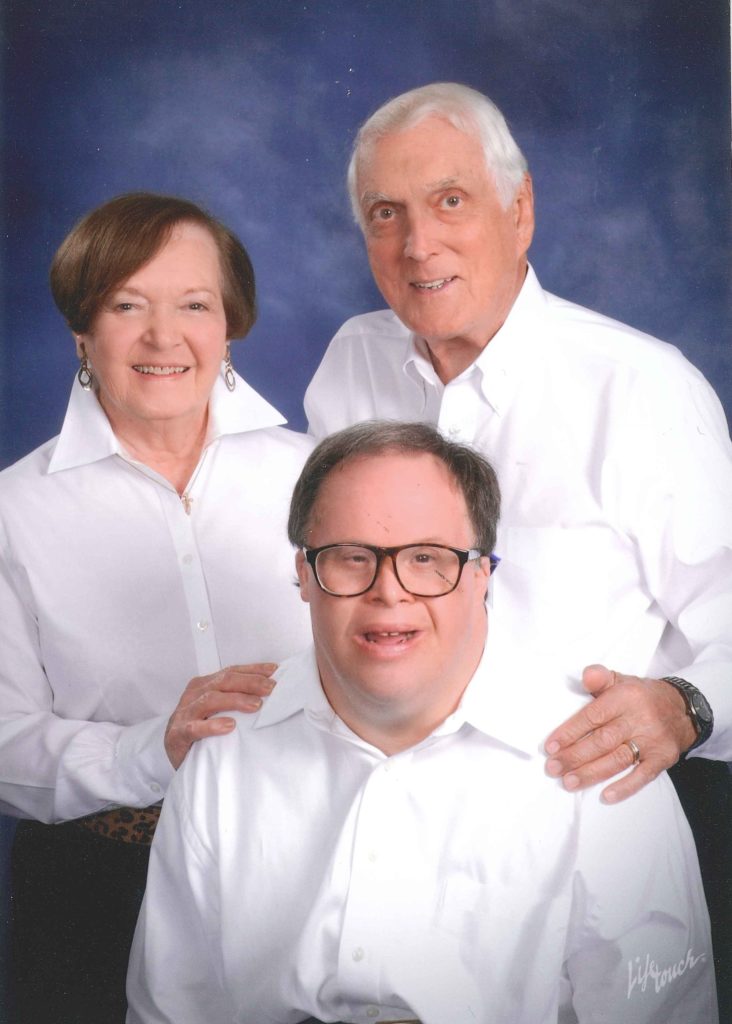 Carl Erskine, born in 1926 and an Anderson, IN native, gained notoriety and fame when he played 12 seasons for the Brooklyn (later Los Angeles) Dodgers from 1948 to 1959. During his baseball career he pitched two no-hitters, earned 981 strikeouts and helped his team win the 1955 World Series. In 1979 he was inducted into the Indiana Baseball Hall of Fame.
He grew up in a time of segregation, but knew no boundaries between race, religion, education and socio-economic background. He just knew that if he liked someone, he called them a friend. That attitude forged a long-time friendship with neighborhood friend and classmate Johnny Wilson who went on to play basketball for Anderson University and later became a Harlem Globetrotter. And it forged a lifetime friendship with his Brooklyn Dodgers teammate, Jackie Robinson.
When Carl's son, Jimmy, was born, that same attitude of knowing no boundaries came into play as he advocated for Jimmy to have as many opportunities as possible as his typically developing peers.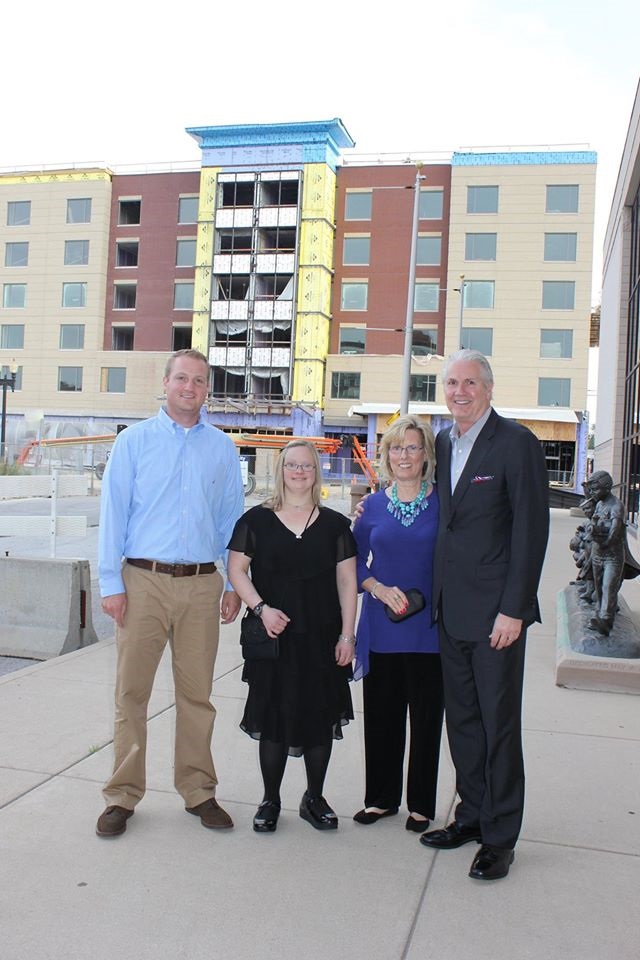 Steve Green, born in 1953, was a lanky 6' 7" basketball player from Madison, IN. He was Coach Bob Knight's first recruit at Indiana University in 1971 and he went on to play ABA/NBA basketball from 1975 to 1979 for the Utah Stars, Spirits of St. Louis and the Indiana Pacers. He played one year in Italy in 1980 before enrolling in and ultimately graduating from the IU School of Dentistry in 1984. He has been practicing dentistry since that time and has an office in Fishers, IN. He was inducted into the Indiana Basketball Hall of Fame in 1999.
Green's first connection with The Arc of Indiana was in 1974 when former Executive Director, John Dickerson, traveled to Bloomington to retrieve an autographed basketball for a fundraiser. The Green family reconnected with The Arc when their daughter, Jessica, was born and he went on to chair several golf outings on behalf of The Arc, raising more than $1.2 million. He is also involved with the Indiana chapter of Donated Dental Services, part of the National Foundation of Dentistry for the Handicapped (NFDH). Through this program, Green and dentists across the state provide critical care to individuals with disabilities at no charge.
Kim Dodson, The Arc of Indiana Executive Director notes, "The Erskine and Green families represent the first two generations of The Arc movement that paved the way for today's generation of families and individuals with intellectual and developmental disabilities. Thousands of Hoosier families have better lives because of their efforts. It is our honor to recognize their work with the naming of the country's first training institute of its kind. Neither family knew the impact that they would have on Hoosiers with disabilities when Jim and Jessica were born. They just knew their children deserved the same opportunities as every other child. Today, Jim and Jessica serve as role models for others with disabilities. Both of these Hoosiers have demonstrated commitment in their professional and personal lives to advance opportunities for people with disabilities and we are proud that they agreed to lend their names as well as their many talents and efforts to EGTI."
Listen to A View from My Window Podcast Interview featuring Carl and Steve