Horizon Convention Center Hosts Indiana Association Of School Psychologists Fall Conference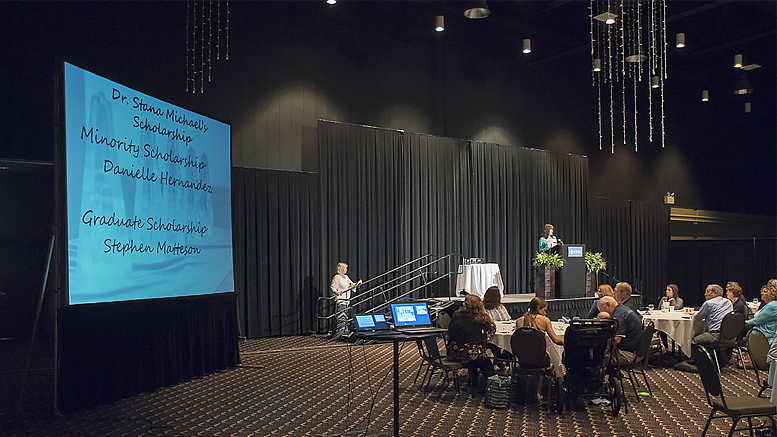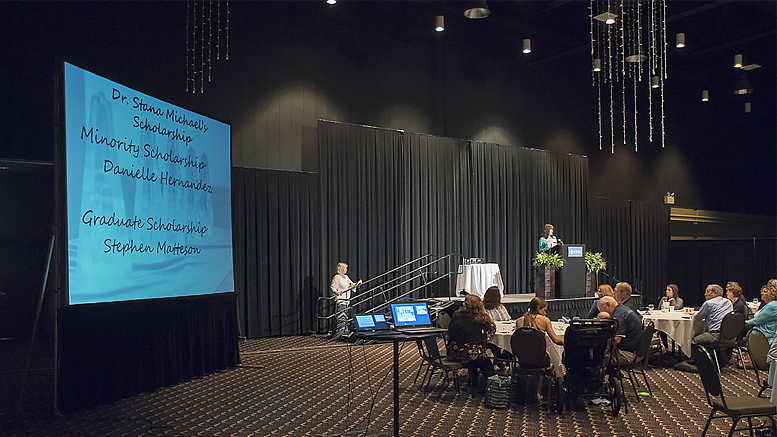 By: Mike Rhodes—
Muncie, IN— The Horizon Convention Center hosted the 2017 Indiana Association of School Psychologists Fall Conference. The 3 day conference brought over 120 IASP members from across the state to Muncie.
The members of IASP apply expertise in mental health, learning, and behavior to help children and youth succeed academically, socially, behaviorally, and emotionally. School psychologists partner with families, teachers, school administrators, and other professionals to create safe, healthy, and supportive learning environments that strengthen connections between home, school, and the communities they serve.
The keynote speaker was Dr. John Kelly, NASP President. His presentation, "Power of One: Creating Connections," focused on the crucial connections that school psychologists often make with students, which result in transformative experiences in students' lives.
Jeanne Smith of the Erskine Green Training Center gave an overview of the training center housed inside the Courtyard by Marriott Hotel.
EGTI's programming is designed for individuals whose academic, social, communication and adaptive skills are a­ffected due to a disability. Most applicants would have received special education services in the K-12 setting and exited their secondary school with a diploma, GED or certificate of completion though EGTI accepts candidates who dropped out from their high school experience. EGTI is a certificate program (not an accredited college degree program.) Participants may also earn additional industry recognized certifications depending upon the program selected.
According to Kimberly Williams, Executive Director of the Indiana Association of School Psychologists, attendees to the IASP wrote many positive comments about Muncie and the Horizon Convention Center on their conference evaluations.
"I work for The Corydon Group and our company manages a number of associations, so this was not the first time we have been to the Horizon Convention Center," she said. "We found the facilities to be top notch and staff easy to work with. One of things we are consistently seeing on our conference evaluations was how much our attendees liked the facility. We did not offer dinner at the conference, so our attendees liked the fact that there were good places to have dinner in downtown Muncie, within walking distance to the convention center. We are trying to convince some of the other associations we work with in Indianapolis that Muncie and the Horizon Convention Center is a great place to go."—Kimberly Williams, Executive Director, IASP
Centrally located in a thriving downtown atmosphere, Horizon Convention Center connects personalized service and expertise to fulfill your custom convention, wedding, or event needs. Your guests will love the heart of Muncie!