Indianapolis – The Arc of Indiana will honor baseball legend and advocate for people with disabilities, Carl Erskine, with a Lifetime Achievement Award; and State Senator Luke Kenley with their Public Policy Award at their annual Honor Awards Breakfast on Thursday, December 15, 8:00 a.m. to 9:30 a.m., at the Skyline Club, 36th Floor, One American Square.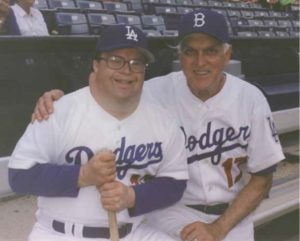 Many know Carl Erskine for his career with the Dodgers, but his dedication to Hoosiers with disabilities is also worthy of recognition. Carl, along with his wife Betty, began their advocacy for people with disabilities in the 1960's when their son Jim was born with Down syndrome. They became leaders in the early movement to develop programs and services to support people with intellectual and other developmental disabilities in communities throughout Indiana. Their work, along with other early pioneers, led to the establishment of Hopewell Center, the local chapter of The Arc in Madison County. Carl is also a longtime supporter of Special Olympics. In 2015, Carl graciously agreed to lend his name to the nation's first training institute and teaching hotel, Erskine Green Training Institute (EGTI), founded by The Arc of Indiana.
State Senator Luke Kenley was first elected to the Indiana Senate in 1992. He is the chairman of the Senate Appropriations Committee and a member of the Tax and Fiscal Policy Committee. Senator Kenley has supported many of The Arc's legislative efforts over the years, including the original seed money that led to the establishment of The Arc's Erskine Green Training Institute. In the 2016 legislative session, Senator Kenley authored and introduced SEA 11, which sets forth Indiana's ABLE (Achieving a Better Life Experience) program. ABLE accounts, which are similar to 529 accounts, allow people with disabilities and their families to save toward qualified disability related expenses, including education, housing, transportation and employment. Senator Kenley's efforts were instrumental to the passage of this important program for Hoosiers with disabilities.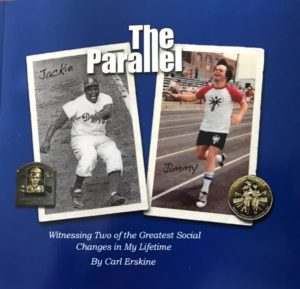 A new edition of Carl Erskine's book, The Parallel, will be released at the event.  As Jackie Robinson's teammate and father of Jim Erskine, who was born in 1960 with Down syndrome, Carl Erskine was a firsthand witness to the way societal opinions have changed for the better. Jackie Robinson was a pioneer in proving that people of color belonged in professional sports.  Much in the same way, Jimmy Erskine and his family helped to change the perception of people with intellectual disabilities.
Proceeds from the sale of the book will benefit EGTI.  The book will be available for sale on The Arc of Indiana's website. More About and Where to Buy The Parallel.
EGTI is a postsecondary education program, housed at the Courtyard Muncie at Horizon Convention Center, that provides vocational training for employment in the hospitality, food service and health care fields. After receiving training, skills are applied through internships at the Courtyard Muncie, Thr3e Wise Men restaurant, and IU Health Ball Memorial Hospital. www.erskinegreeninstitute.org 
 The Arc of Indiana was established in 1956 by parents of children with intellectual and developmental disabilities who joined together to build a better and more accepting world for their children.  Today, the combined strength of local Arcs, state Arcs and The Arc of the United States makes The Arc the largest national community-based organization advocating for and serving people with intellectual and developmental disabilities and their families. www.arcind.org